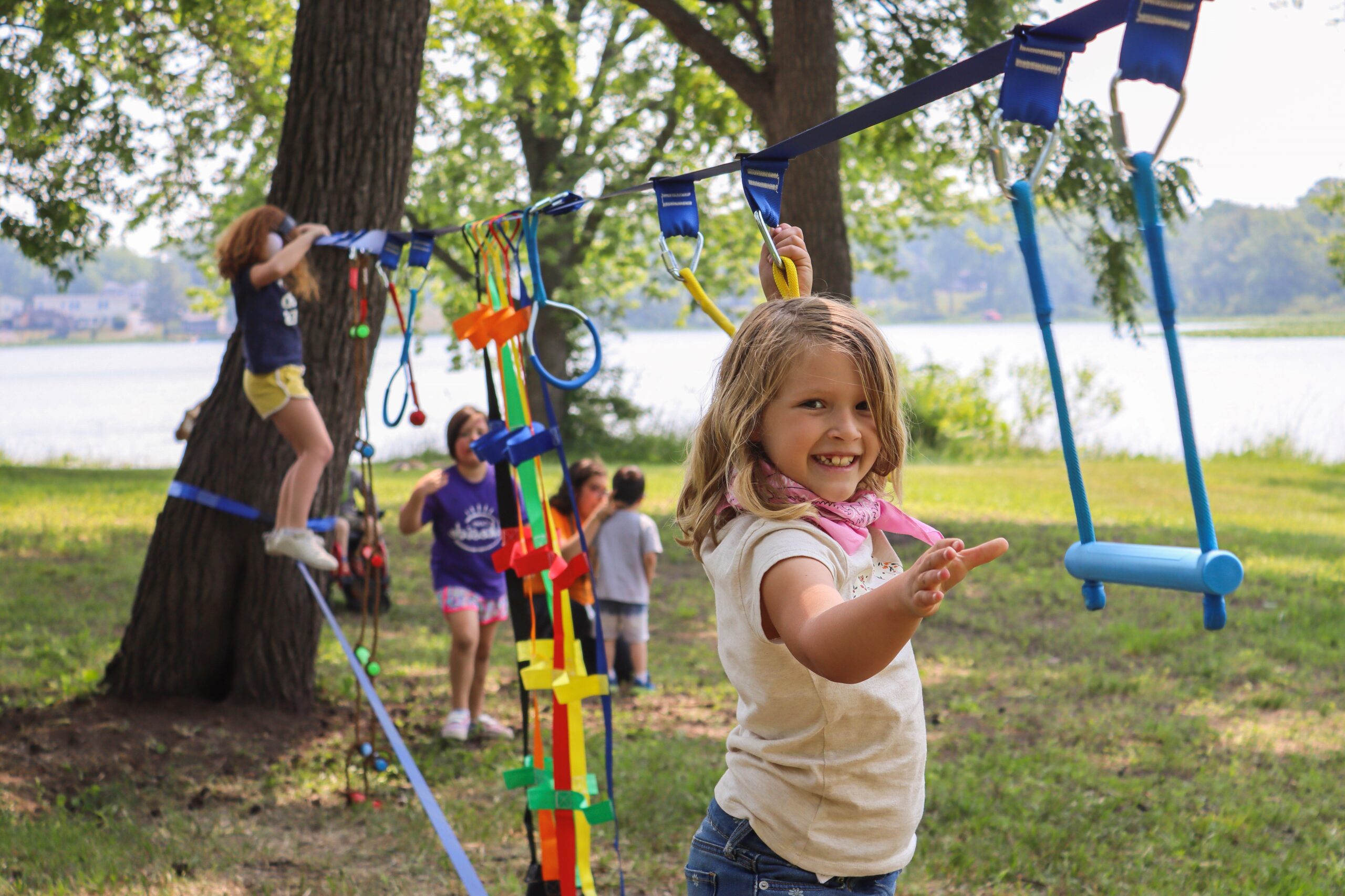 Summer Day Camp
2023 Camp Lakeside Weekly Themes
Each week at Camp Lakeside has its own unique theme; in addition to themed activities, campers will enjoy art, STEM (science, technology, engineering, mathematics), archery, gardening, nature exploration, games, life skills & social development, community service, and much more!
Week 1
The Great Outdoors
Calling all Explorers! Campers will surround themselves with nature as they explore the great outdoors and learn survival skills in a fun way such as building fires, orienteering, creating debris huts, and fishing. This week is sponsored by Crown Point Community Foundation.
Week 2
Future Scientist
Curiosity becomes knowledge! Feel like a scientist through a variety of fun, science-based activities! Campers will focus on fun while they conduct experiments, investigate and create new things! This week is sponsored by Teachers Credit Union Foundation.
Week 3
Get Sticky with Us
Express your creativity through messy, sticky, icky projects! Campers will work hands-on with anything messy. They will create rich, meaningful, experiences with other campers as they work with tie dye, shaving cream, whip cream, mud, and paint!
Week 4
Out of This World
Join us on a galactic journey! Campers will fuel their brains with knowledge and make memories as they explore outer space through fun projects. Some projects will include creating jetpacks, building aliens and exploring our solar system!
Week 5
Coding Camp
Plan, build and code away! Campers will have fun as they learn all about methods of coding and how to code without the use of computers! They will design and build their own structures, and secret decoders.
Week 6
Superhero's Unite
Adventure out as a Superhero all week long! Every day campers will explore and celebrate superheroes. They will design and create capes and masks to help them become a superhero and complete a secret rescue mission!
Week 7
Splash On
Splash on! Campers will enjoy a week filled with a range of exciting water activities. Waves of activities will include squirt games, slip and slide, pond studying, fishing, and water Olympics, each one splashing campers with some fun!
Week 8
Celebrate Magic
Spread the magic of camp! Campers will learn to perform and experience magic right before their eyes. They will embark on a quest to find hidden treasures and unwrap the joy, laughter, and fun that will come with it!
Pricing/Assistance
Weekly tuition to Camp Lakeside is $175
July 4th Week Tuition is $140
*No camp on July 4th
Weekly Early Bird and Night Owl camp extended hour rates are as follows:
Early Bird Partial (8-9am): $14
Early Bird Full (7-9am): $28
Night Owl Partial (3-5pm): $28
Night Owl Full (3-6pm): $42
register now for summer camp
purchase a gift certificate
Drop Off/Pick Up
Follow signs on Fish Lake Rd. to the designated drop-off & pick-up location.  Staff will assist children to and from vehicles.
For Early Bird drop-off and/or Night Owl Camp pick-up, please follow the designated Early Bird or Night Owl camp signs on S. Fish Lake Rd and park your car in the parking lot. Then, please knock on door #3 and staff will greet you and assist with your camper.