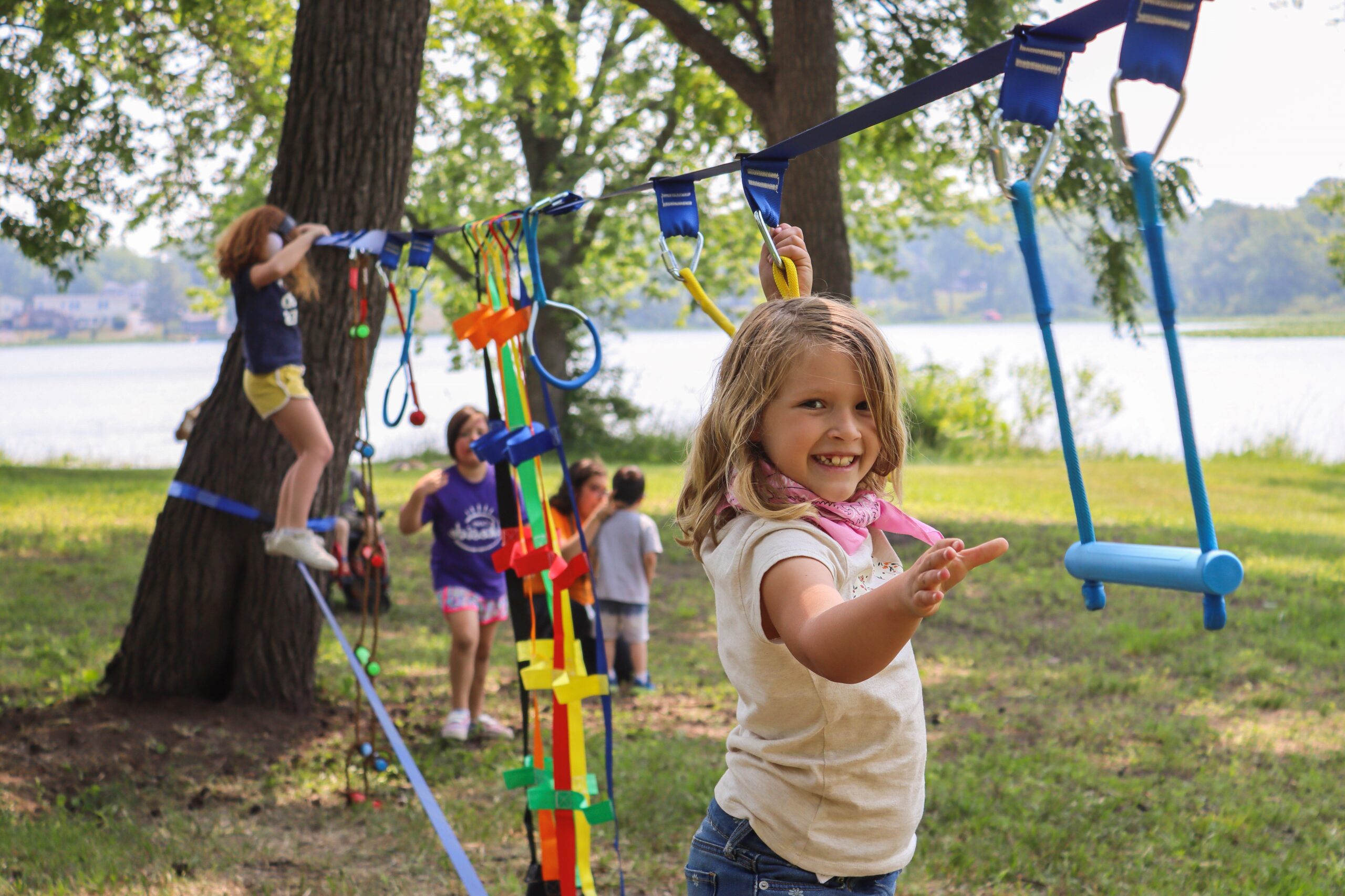 Summer Day Camp
2023 Camp Lakeside Weekly Themes
Each week at Camp Lakeside has its own unique theme; in addition to themed activities, campers will enjoy art, STEM (science, technology, engineering, mathematics), archery, gardening, nature exploration, games, life skills & social development, community service, and much more!
Week 1
2024 Camp Lakeside Olympic Games
Calling all Olympians!  Compete in the 2024 Olympic Games for a chance to take home the gold in traditional events & all new events created by you.
Week 2
Welcome to the Jungle
Zoologists unite as we explore the animals of the land, sea, & air!  Get ready to investigate all things creepy, crawly, soft, fluffy, scaly & furry.
Week 3
Fairy Tales Come Alive
Bring the magic of your most treasured fairy tales to life this week while also creating some mystical creatures & potions of your own!
Week 4
Holiday Extravaganza
Celebrate your favorite holidays!  Journey with us through all of the yearly holidays enjoying their many fun traditions.
Week 5
Supercalifragilistic Science
Prepare to be amazed as we discover the wonders of science in everything around us. Experiment, engineer, explode & more!
Week 6
Around the World
All aboard!  We are headed around the world in 5 days traveling through the vast rich cultures abroad.
Week 7
Mermen & Mermaids
Grab your fins and swim into the wonderful world of water!  Bring your squirt gun for this wet & wild week.
Week 8
Camp Lakeside Rocks!
End the summer on a high note.  Join the band and jam with us this week as we celebrate the summer with music & karaoke!
Pricing/Assistance
Weekly tuition to Camp Lakeside is $150
July 4th Week Tuition is $90
*3-day week, M-W
Weekly Early Bird and Night Owl camp extended hour rates are as follows:
Early Bird Partial (8-9am): $14
Early Bird Full (7-9am): $28
Night Owl Partial (3-5pm): $28
Night Owl Full (3-6pm): $42
register now for summer camp
purchase a gift certificate
Drop Off/Pick Up
Follow signs on Fish Lake Rd. to the designated drop-off & pick-up location.  Staff will assist children to and from vehicles.
For Early Bird drop-off and/or Night Owl Camp pick-up, please follow the designated Early Bird or Night Owl camp signs on S. Fish Lake Rd and park your car in the parking lot. Then, please knock on door #3 and staff will greet you and assist with your camper.